This New Lineup of Shows Could Hint At A Better Direction for Cartoon Network
One word that comes to mind when thinking about Cartoon Network the past few years is 'over-saturation.'
You know that there is a problem with your network when 50% of your overall 2017 schedule is dominated by a single show. And at certain parts of the year, this percentage peaked at 85%. For a network once synonymous with innovation and originality, Teen Titans GO! is everything wrong with modern Cartoon Network in one show.
For awhile, I did not see any way for Cartoon Network to reverse this course. The best shows they had introduced this decade had ended, Adventure Time and Regular Show among them. Cartoon Network has not had a wave of new programming since 2012, when we were given the live-action series Incredible Crew; the animated series Teen Titans GO!, Uncle Grandpa, Steven Universe, I Heart Tuesdays, Clarence, Total Drama: All-Stars, Grojband, Beware the Batman, The Tom and Jerry Show, and Legends of Chima; and a new Powerpuff Girls special.
The fate of all of this new programming? Incredible Crew was cancelled in 2013 after a single season. Uncle Grandpa ended in 2017 after five seasons while Steven Universe continues through a fifth season. As for I Heart Tuesdays, the series never saw the light of day and was removed from the lineup before any footage of it was even released. Clarence will be ending after its third season. In a puzzling decision, Total Drama will return in the form of Total Drama Daycare. Grojband ended sometime in 2015 but hasn't really been talked about since the last episode airing. Beware the Batman was put on hiatus and the final run of episodes were aired on Toonami. The new Tom and Jerry Show was switched to a Boomerang streaming service and Legend of Chima aired its final episodes in 2014.
Overall it wasn't the best lineup but now Cartoon Network has unveiled its newest lineup of shows. At the forefront of this lineup seems to be talented creators with stories to tell.
Five new series have been introduced. (The descriptions of these shows are from an article from Deadline.)
Apple & Onion – Apple and Onion, the eponymous characters of Cartoon Network's newest buddy comedy created by George Gendi, made their debut in a limited run last month. The show stems from Cartoon Network's global Artists Program and introduces best friends Apple and Onion who have decided to leave their hometowns to experience big city living. New episodes air back-to-back every Friday through the end of March.
Craig of the Creek – Co-created by three-time Emmy-nominated Steven Universe writers Matt Burnett and Ben Levin, Craig of the Creek follows the precocious Craig as he leads his best friends J.P. and Kelsey on comical journeys at their neighborhood creek, transforming everyday afternoons into thrilling expeditions through imaginative play. An episode is available on the CN App and VOD now, with new episodes debuting on linear on Friday, March 30.
Infinity Train – With a groundswell of fan support of the original short created through the Artist Program, this mystery adventure created by Owen Dennis follows a precocious young girl named Tulip who finds herself on a train full of infinite worlds and tries to find her way home. Infinity Train will debut in 2019.
Summer Camp Island – Based on an original Cartoon Network short created by Julia Pott, Summer Camp Island will unfold the mysteries that Oscar and his best friend Hedgehog encounter at a magical summer camp. Having completed a festival run that included Sundance, the series will premiere this summer.
Victor and Valentino – Created by Diego Molano, this supernatural adventure comedy follows two half-brothers who spend a summer with their grandma in Monte Macabre, a small and mysterious town, where the myths and legends of Latin American folklore come to life. Victor and Valentino can be seen later this year.
Overall, this is a very promising lineup. Each series, with the exception of Craig of the Creek, has a unique art style. Craig of the Creek has an art style similar to Steven Universe, which is understandable considering them being from the same creative teams.
Two of the shows that really stands out to me are Apple & Onion and Vincent and Valentino. Apple & Onion has a semi-bright, semi-dark art style that allows the food characters the the big city to coexist. Meanwhile, Vincent and Valentino is reminiscent of Disney's Gravity Falls crossed with Steven Universe. Also, I find the basic premise of Latin American folklore to be interesting and a great source of inspiration. It gives the show a lot of character.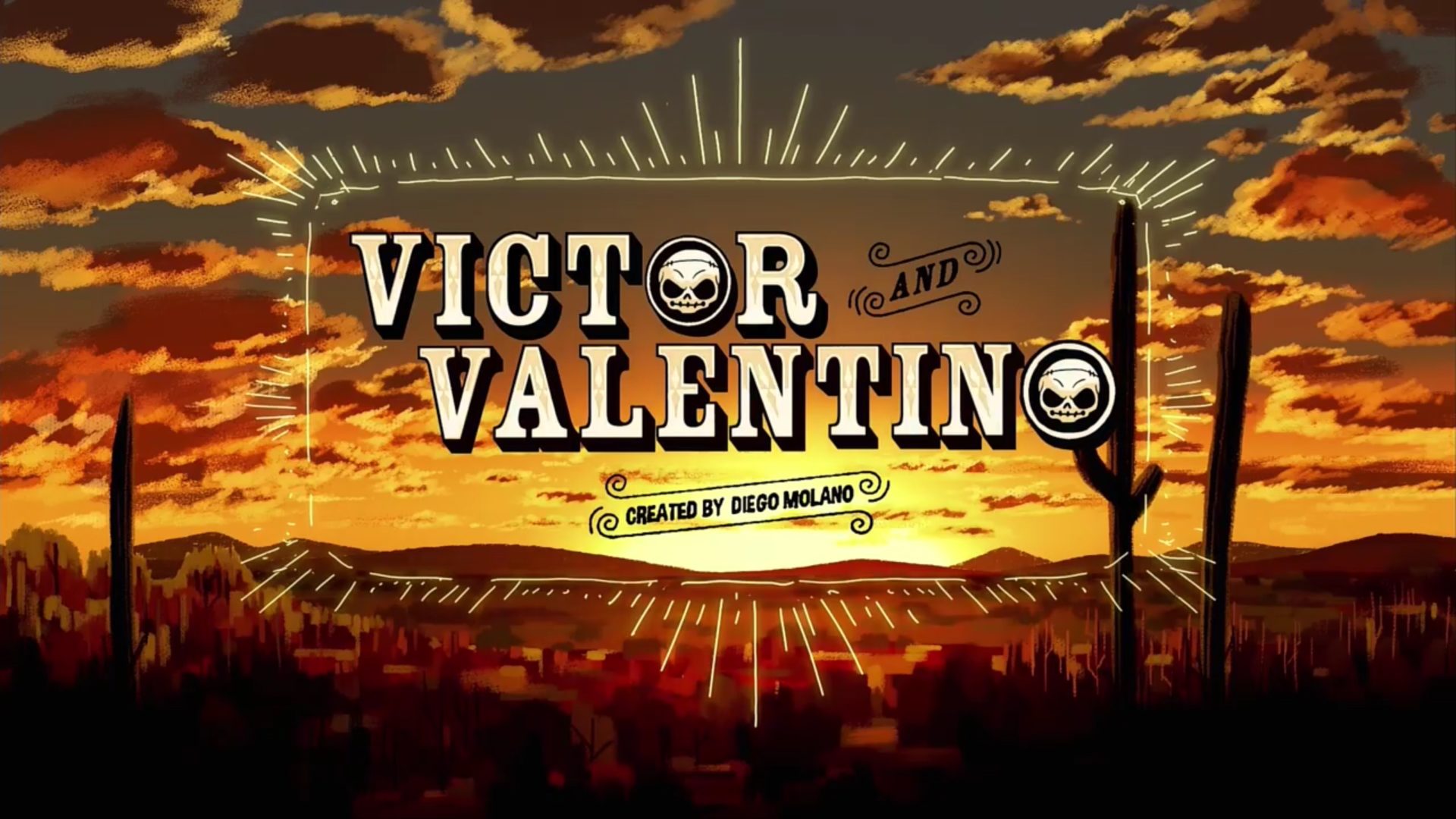 Summer Camp Island has a strange, more abstract style. Some characters look like Steven Universe-esque humans while other characters appear to be more animalistic but not quite animals. Infinity Train is a series I have heard about before but this is my first time checking it out. The supernatural show has a very interesting style and conveys the tone of the show very well.
Along with these new shows, here are the returnees:
Adventure Time – Cartoon Network and Mojang expand their partnership with an original Minecraft episode expected to premiere this summer. In the episode titled "Diamonds and Lemons," while Finn and his friends unite to dig for treasure and fight off enemies, they experience setbacks and creative triumphs in a fantastic new vision of Ooo. Four additional new episodes return back-to-back on Sunday, March 18.
Ben 10 – Greenlit for a third season, Ben, cousin Gwen and Grandpa Max are back in the series created by Man of Action Entertainment. New episodes from the current season, including a half-hour special, will introduce the newest alien trying to invade Ben's world – Shock Rock, who is looking to conquer the world and drain the planet of energy and resources.
OK K.O.! Let's Be Heroes – With a console video game and a season two greenlight in hand, K.O. is leveling up with new adventures, threats and villains.
Steven Universe – The three-time Emmy-nominated and two-time GLAAD-nominated series returns this year with three all-new, action-packed story arcs. Steven and the Crystal Gems face new internal and external battles. The first arc premieres this April.
The Amazing World of Gumball – Season six of this BAFTA and Emmy Award-winning series from Cartoon Network Studios EMEA brings a new Halloween special, as well as an episode filled with music and dance. The season will continue the warm-hearted adventures with the energetic and fearless blue cat—Gumball—and his idiosyncratic family, the Wattersons.
The Powerpuff Girls – As the original harbingers of girl power, the iconic brand has been an inspiration to generations of girls and young women since its initial launch in November 1998. Twenty years later, the anniversary celebration begins with a global rollout of new episodes, events and products that will continue into 2019. Fourth sister Bliss will also return later this year in a new episode.
Teen Titans Go! – Robin, Starfire, Raven, Beast Boy and Cyborg may be heading to the movies for their big theatrical debut on July 27, but they will also be back for all-new episodes on Cartoon Network. Produced by Warner Bros. Animation, season five of the Emmy-nominated superhero comedy is expected to premiere this June.
Unikitty! – Produced by Warner Bros. Animation and based on the character from The LEGO Movie, this sparkle-filled series will continue to debut new episodes on Cartoon Network.
We Bare Bears – Greenlit for a fourth season, the BAFTA and Annie Award-winning series created by Daniel Chong returns for ambitious adventures and more adorable baby bears. Set to debut later this year, the three bear brothers will have their funniest escapes yet in all-new episodes that will include holiday specials, a half-hour Halloween episode full of scary stories and a wedding where the bears come to the rescue as the best man.
None of these returning shows are very surprising. It is great to see We Bare Bears back, as it is one of the lesser-known of the lineup. Moving forward, Cartoon Network should have a much better schedule from here on out. As an optimist, I would like for this to be a turning point for Cartoon Network but only time shall see.